10 Coastal Cookies
Posted on Friday, December 18 2015 12:00:41 AM in Blog by Kathy Choi-Lee
We are in the mood to bake and thanks to Sand and Sisal, we have many Coastal Themed Cookies. Here are the 10 that was posted by www.sandandsisal.com.
Blame it on this cold winter weather. My mind has been totally focused on two things this past month: baking sweets and summer (oh and dreams of hot sandy beaches, salty breezes, and warm rolling waves)! Today, let's indulge in a bit of cookie couture. These 10 Coastal Cookies not only look delicious but are creative works of art that I know you will love! (Many have tutorials on how to recreate them also).
Coastal Cookie Collage  via Sugar Pearls Cakes & Bakes just gorgeous or what? They are almost too pretty to eat! Each cookie is like a beautiful pic of art and the cookie is the canvas.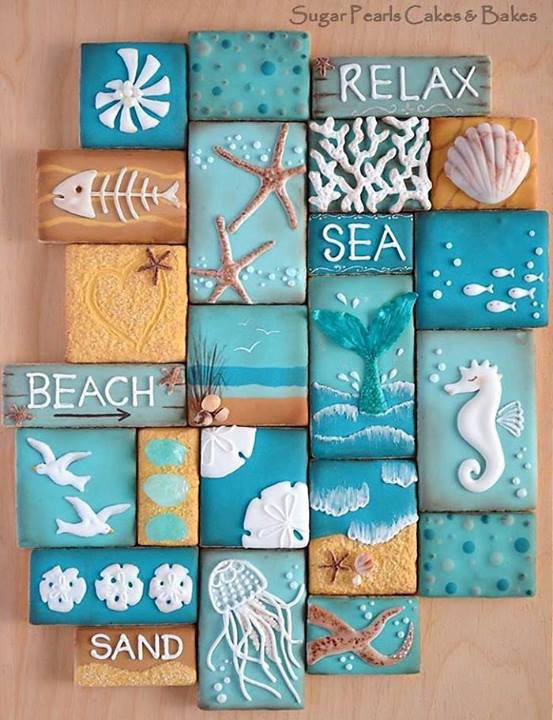 Surfboards & Wave Cookies via Glorious Treats
She even gives a tutorial on how to make those beautiful waves!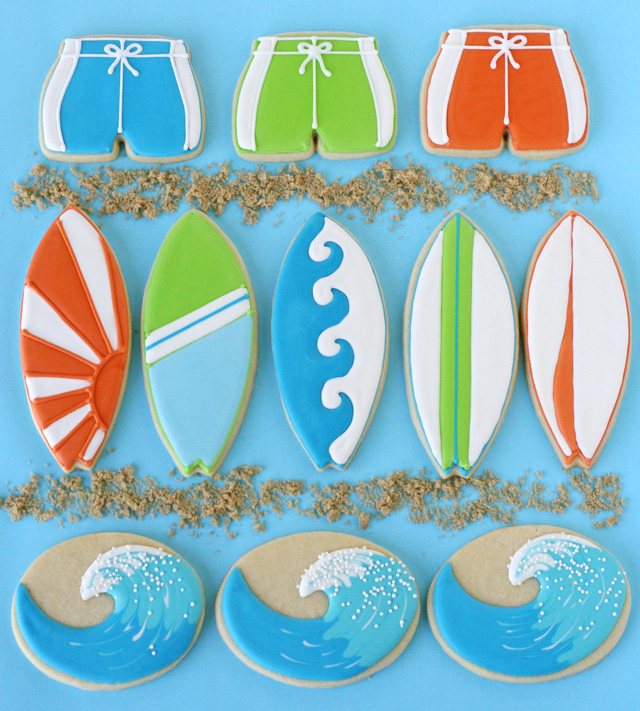 Pearly Bites via Fun Family Crafts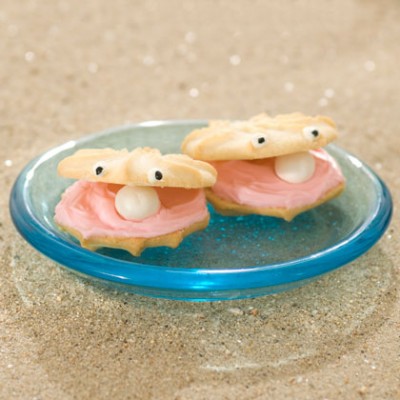 Sand Dollar Cookies via Diamonds for Dessert
These light and crispy sand dollar cookies served on a bed of brown sugar are make with tapioca flour and coconut milk. Sounds yummy!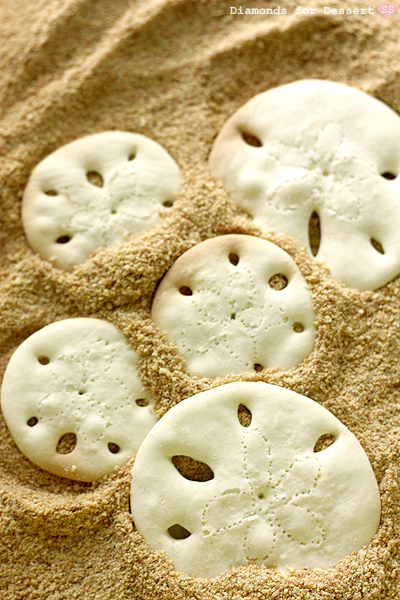 Pack these colorful Coastal Cookies via Sweet Dani B for a delicious day at the beach! Her site sells custom made cookies and supplies.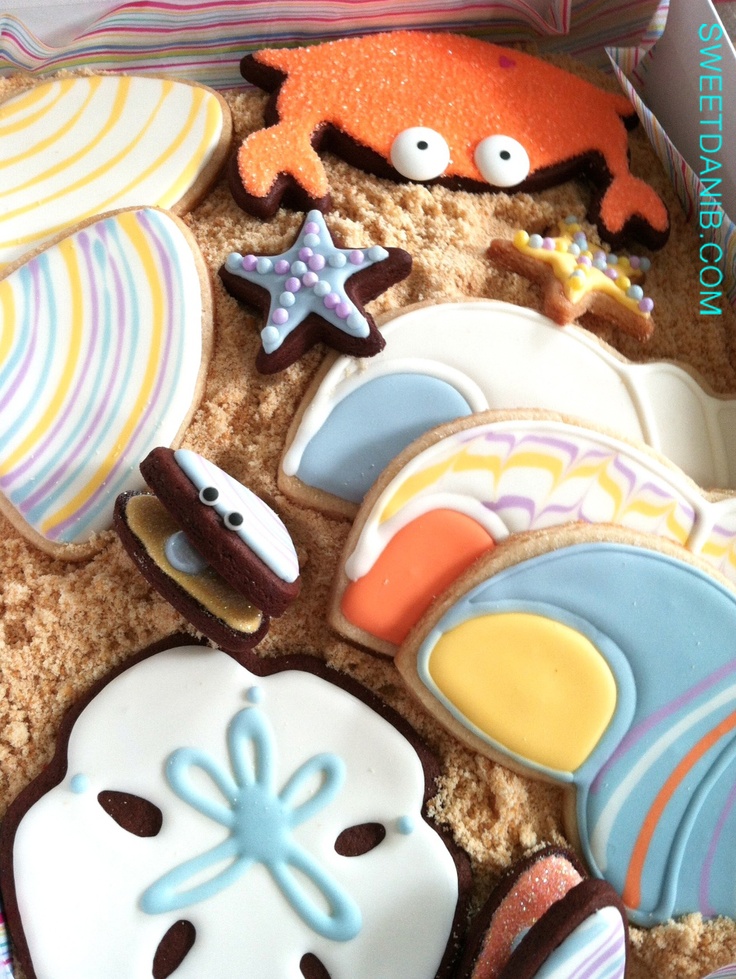 Cue the music from JAWS…. A platter of Shark Cookies via Taste Style & Bites would be a fun dessert to celebrate Shark Week!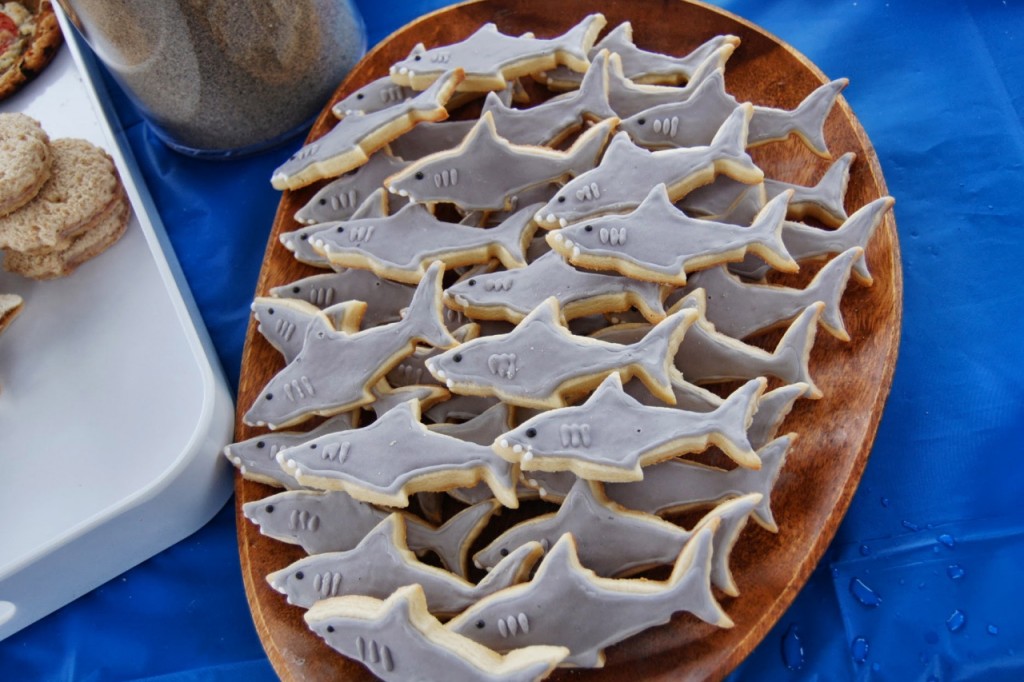 Cute Coastal Cookies via Blau Kitchen. These are simply adorable!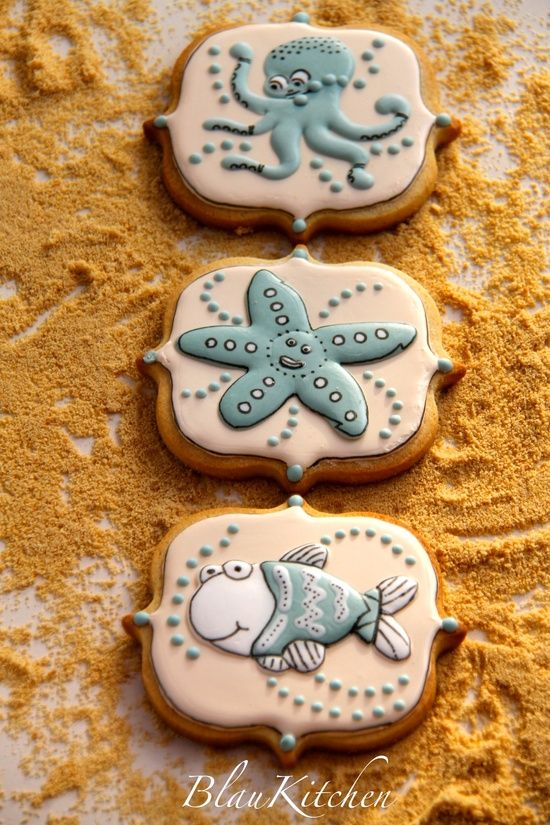 Sugar Belle never fails to amaze me. Her precious Hula Girl & Luau Cookies are so fun! I especially love the wave and hibiscus cookies.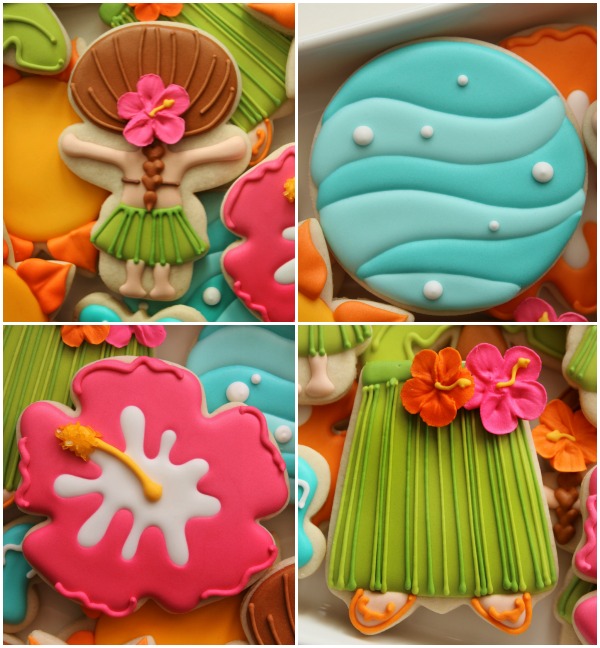 Keep it classy and simple with coastal cookies dressed in white via Coastal Living. These look rather easy to make too!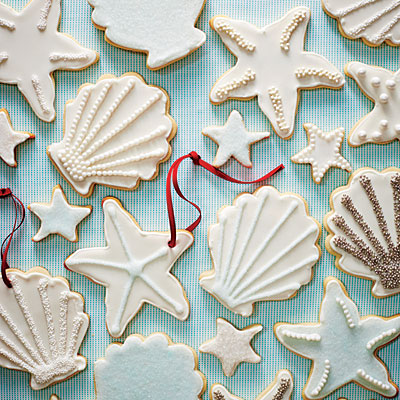 And to finish this post off….. be still my coastal heart….
The Cookie Architect has created cookies that I seriously might consider framing and displaying on my wall. Pure works of art are her Nantucket Cookies! And don't get me started on thosse shaker shingles!!!! ?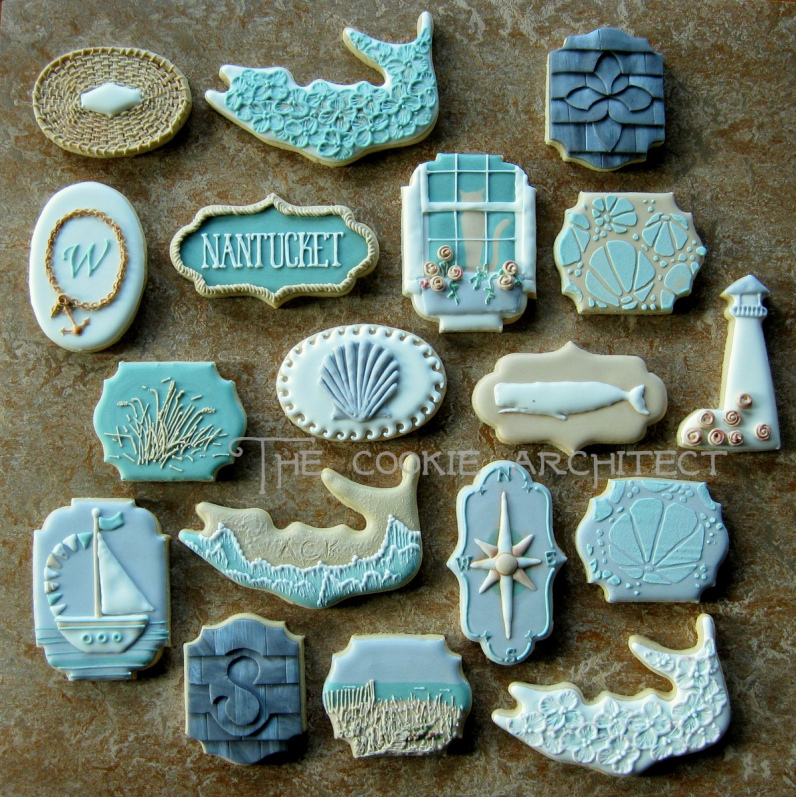 POST COMMENT